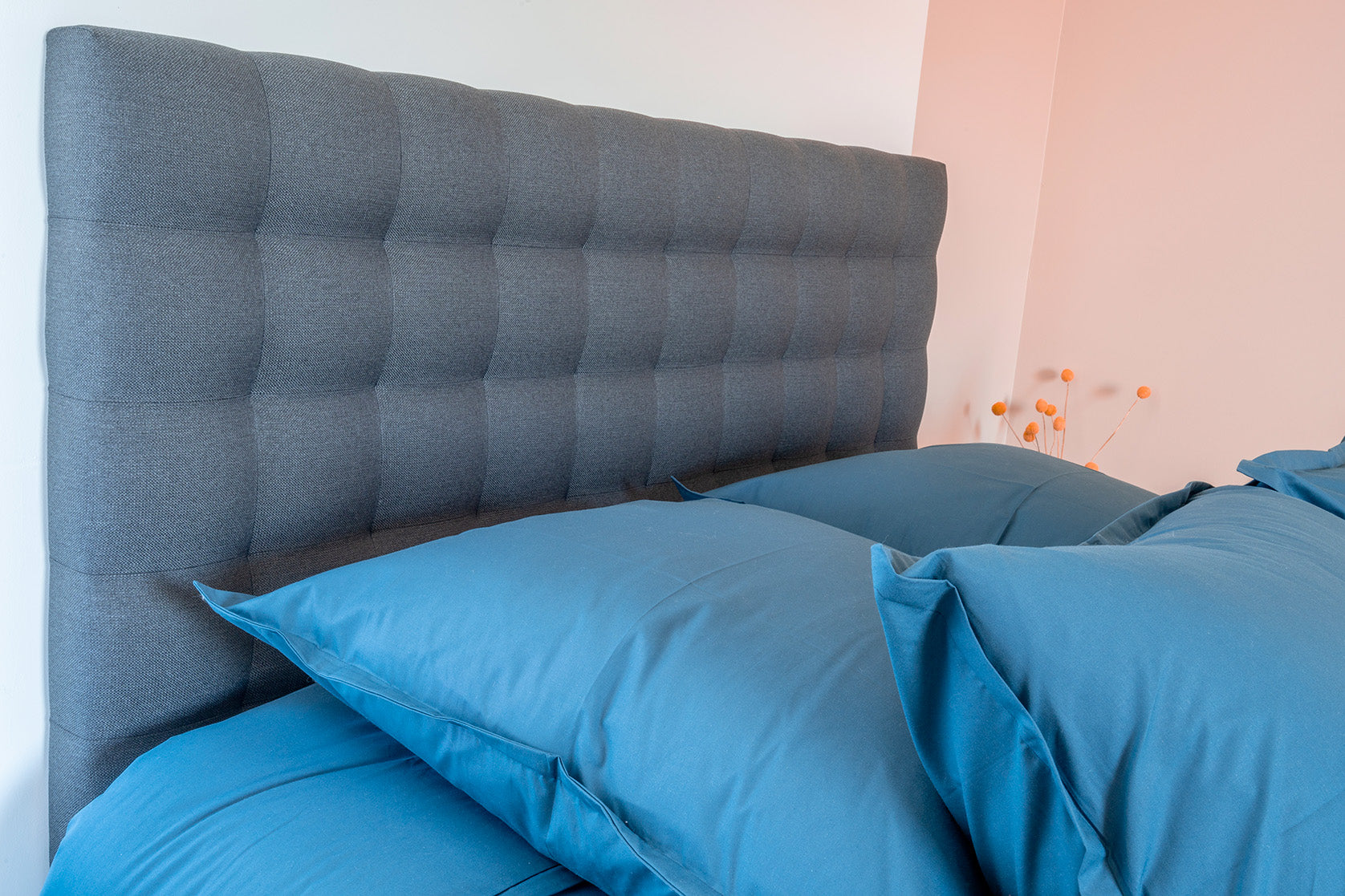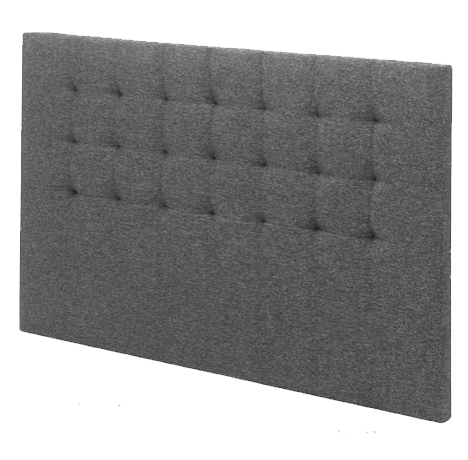 Padded headboard
Give your bedroom an upscale look with the Bdreams Tufted Headboard !

Its quilted design is elegant, and its rigid and robust structure adapts to all bed bases, and more particularly to our Igor bed which it matches. Plus, its charcoal gray color blends in seamlessly with any room decor.

Make the difference with a design headboard, robust and made in France.
The padded headboard is the perfect match with our Igor bed base!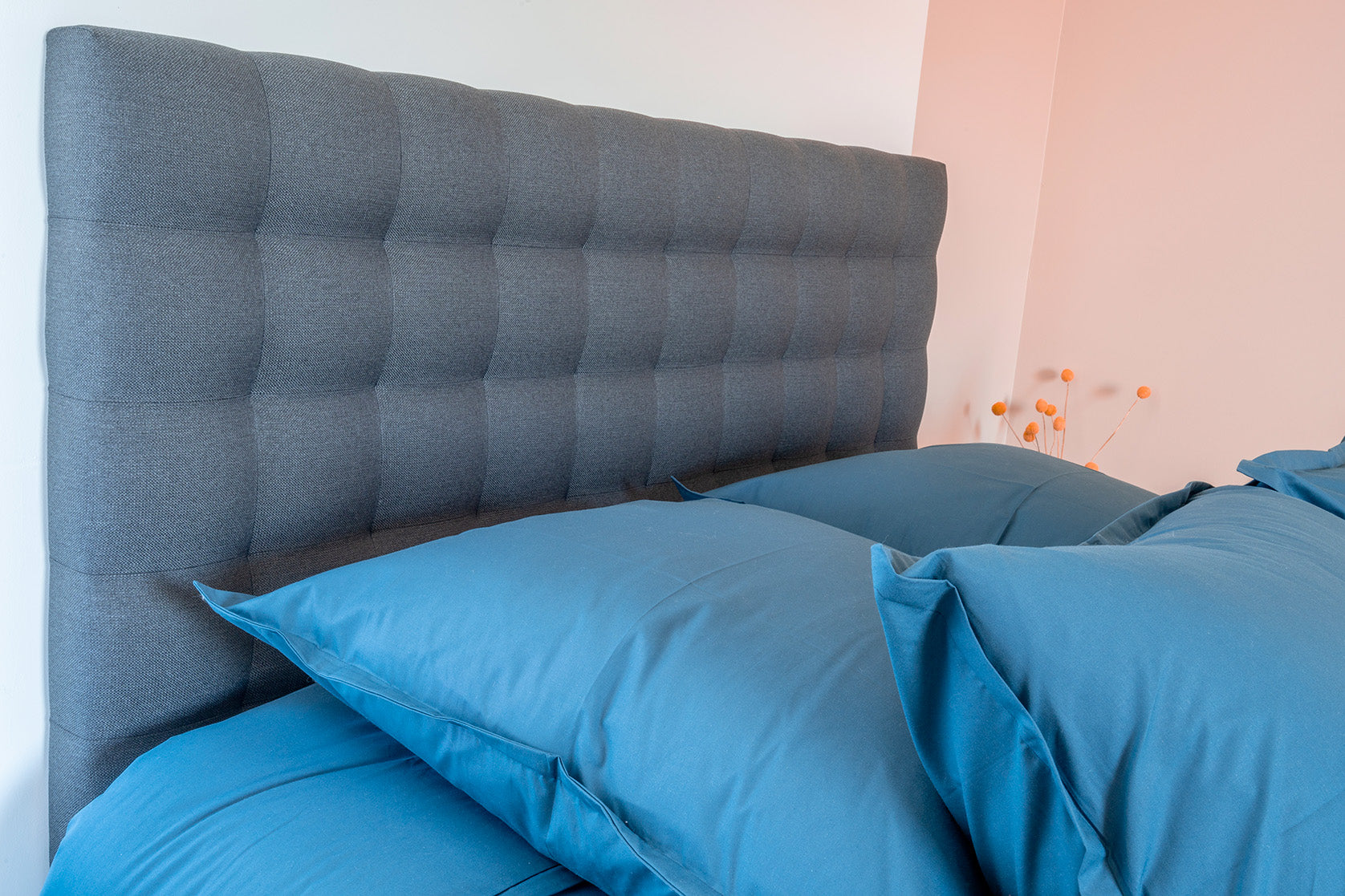 How do I choose the right size to go with my bed?

Everything will depend on the decor you want to bring to your bedroom.

If you prefer to have a bed that takes pride of place in your bedroom, then opt for a headboard one size above your box spring. It will thus protrude on each side of your bed.

More concretely :

for a 140x190 bed base , choose a 160x120cm headboard to have the headboard overhanging 10cm on each side of the bed
for a 160x200 bed base , choose a 180x120cm headboard to have the headboard overhanging 10cm on each side of the bed

If, on the contrary, you prefer that your bed be aligned with your bed base, that is to say that your headboard does not overflow your bed, in this case take the exact width of your bed base: for a 160x200 bed base, take a headboard 160x120cm.

The height of the headboard of 120cm corresponds to the French standard height.
Yes, the padded headboard fits all beds and box springs. A fixing system (slides) is supplied with it to easily fix it on any bed base. It can also be placed on the floor.

Our opinion: its color and design go best with a box spring.
What are its dimensions and weight?

The padded headboard has a standard height of 120cm and a thickness of 10cm. Its frame is made of solid wood and its padding of polyurethane foam, the whole is covered with a stretched and quilted fabric with an upholstery finish.

All sizes and weights:

140x120 = 16.4kg
160x120 = 17.8kg
180x120 =

The weight indicates headboard + fixings + packaging.

Delivery is free and express to your doorstep.
How many years is it guaranteed?

With the purchase of your Bdreams® headboard, you automatically benefit from a 2-year warranty covering any material or manufacturing defect.

This warranty takes effect from the date of delivery.

The products sold are also covered by a commercial guarantee aimed at guaranteeing their conformity and ensuring the reimbursement of the purchase price, the replacement or repair of the goods. It does not cover defects caused by abnormal or faulty use or resulting from a cause unrelated to the intrinsic qualities of the products.

For more information, go to the general conditions of sale.
How is the return if it does not suit me during the trial?

We suggest that you be able to test the design of the headboard for 14 nights from the date of delivery. If it does not suit you after 14 days, we offer you the possibility of returning it.

You will be refunded in full within 24/48 hours after receipt of the product in good condition.

Don't worry about anything and make the most of your bedding !

For more information, visit the FAQ page .
Plain bedding set
It goes perfectly with the Bdreams bed sets in cotton percale
Elegant and robust
With a thickness of 10cm of solid wood, lined with foam and a stretched padded fabric, it brings charm to your bedroom.
This product has no reviews yet.