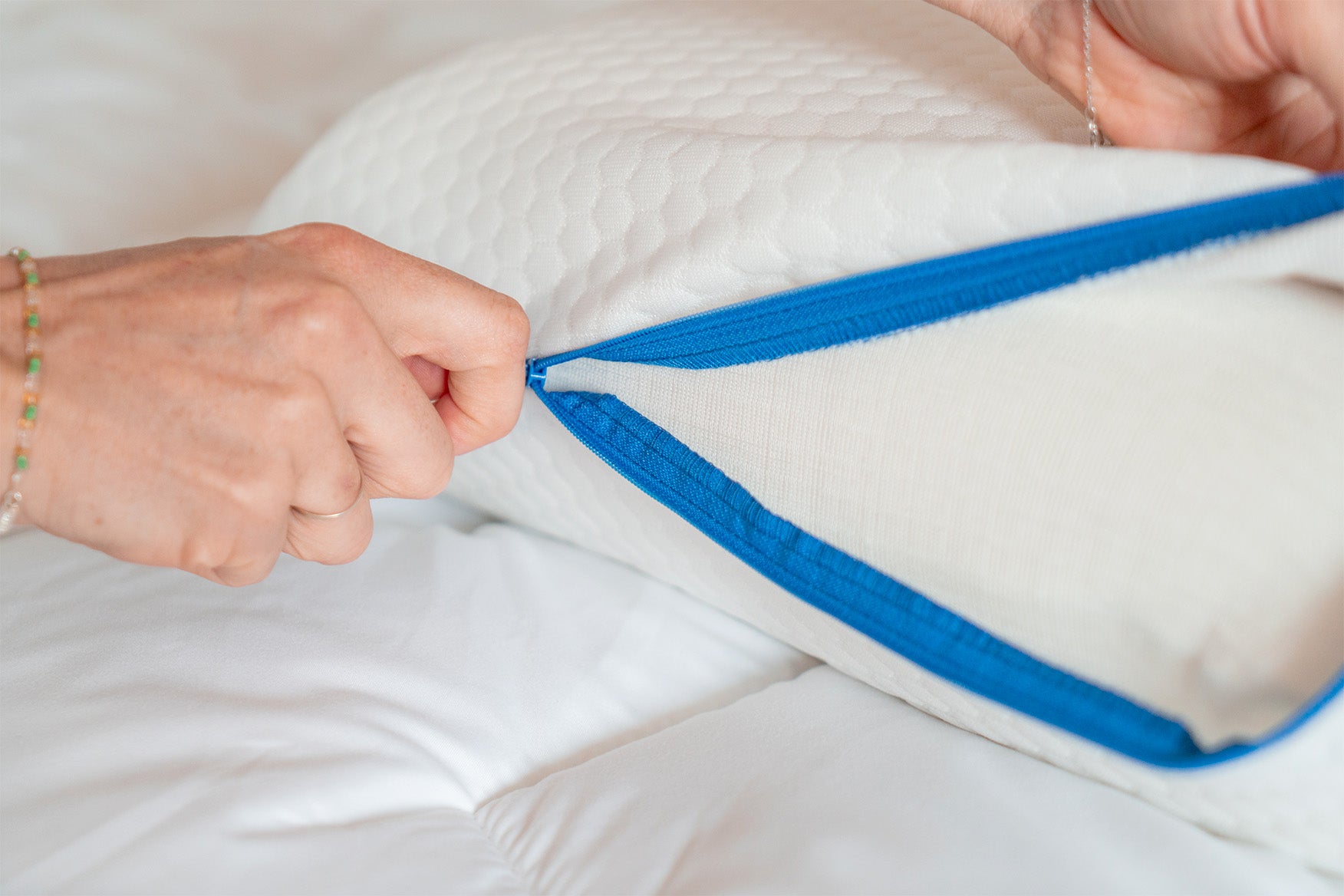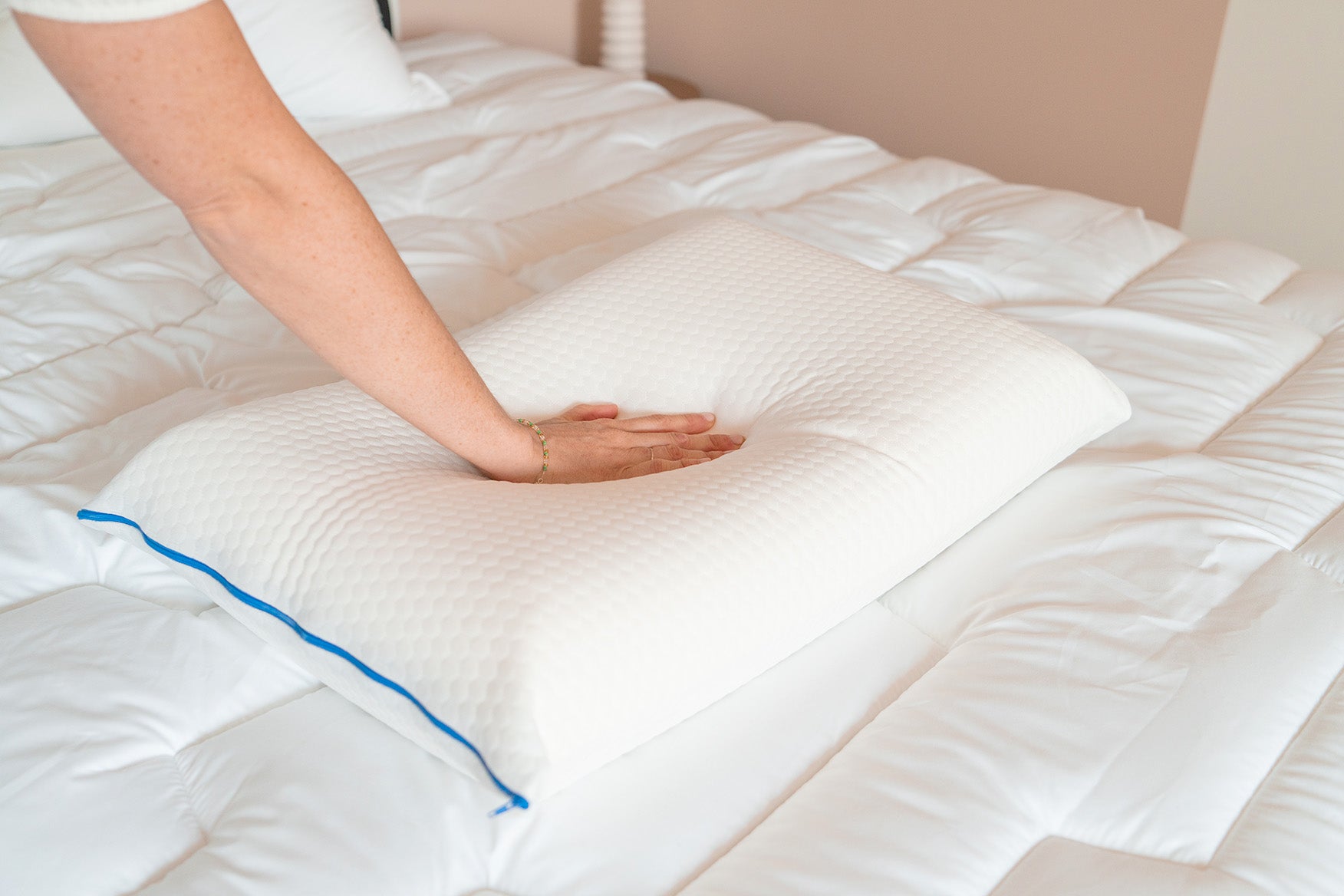 Memory foam pillow
Say goodbye to neck pain with our ergonomic pillow!

Our memory foam pillow is perfect if you sleep on your side/back because it offers good cervical support and optimal semi-firm comfort.

Its design has been designed with ultra-breathable memory foam to release heat during the night. Its flexibility delights a large number of sleepers.
With its removable cover, you can wash it once or twice a year.
-20% ON DUVET AND PILLOWS

For further
The memory foam pillow completes our range of pillows, a pillow for each sleeping position to match each sleeper.
What is the composition of the memory foam pillow?

12cm micro-perforated memory foam OEKO-TEX certified
Filling: memory foam infused gel, 60% polyester and 40% bamboo
Cover: removable and washable stretch cover.

Non-contractual photo: the design of the envelope has changed in 2022, the pattern is no longer the same.
How do I care for my pillow?

The memory foam pillow cover is removable and machine washable at 30°C on a delicate cycle. Do not wash the memory foam.

We advise you to wash the cover once a year.
How many years is it guaranteed?

With the purchase of your Bdreams® pillow , you automatically benefit from a 2-year commercial guarantee covering any material or manufacturing defect, such as abnormal deformation of the foam.

This warranty takes effect from the date of delivery.

The products sold are also covered by a commercial guarantee aimed at guaranteeing their conformity and ensuring the reimbursement of the purchase price, the replacement or repair of the goods. It does not cover defects caused by abnormal or faulty use or resulting from a cause unrelated to the intrinsic qualities of the products.

For more information, go to the general conditions of sale.
How does the return go if it does not suit me during the trial?

We suggest that you be able to try the pillow for 14 nights from the date of delivery.

If the pillow still does not suit you after 14 days, we offer you the return!

You will be refunded in full within 24/48 hours after receipt of the product in good general condition.

Don't worry about anything and make the most of your mattress topper!

For more information, see the general conditions of sale .
My mother is very happy with her new mattress and pillow from Bdreams. It's comfortable and his back pain has since diminished. She sleeps great now! Thanks to the Bdreams team
Very good product, good quality. Good reception from the sellers, I recommend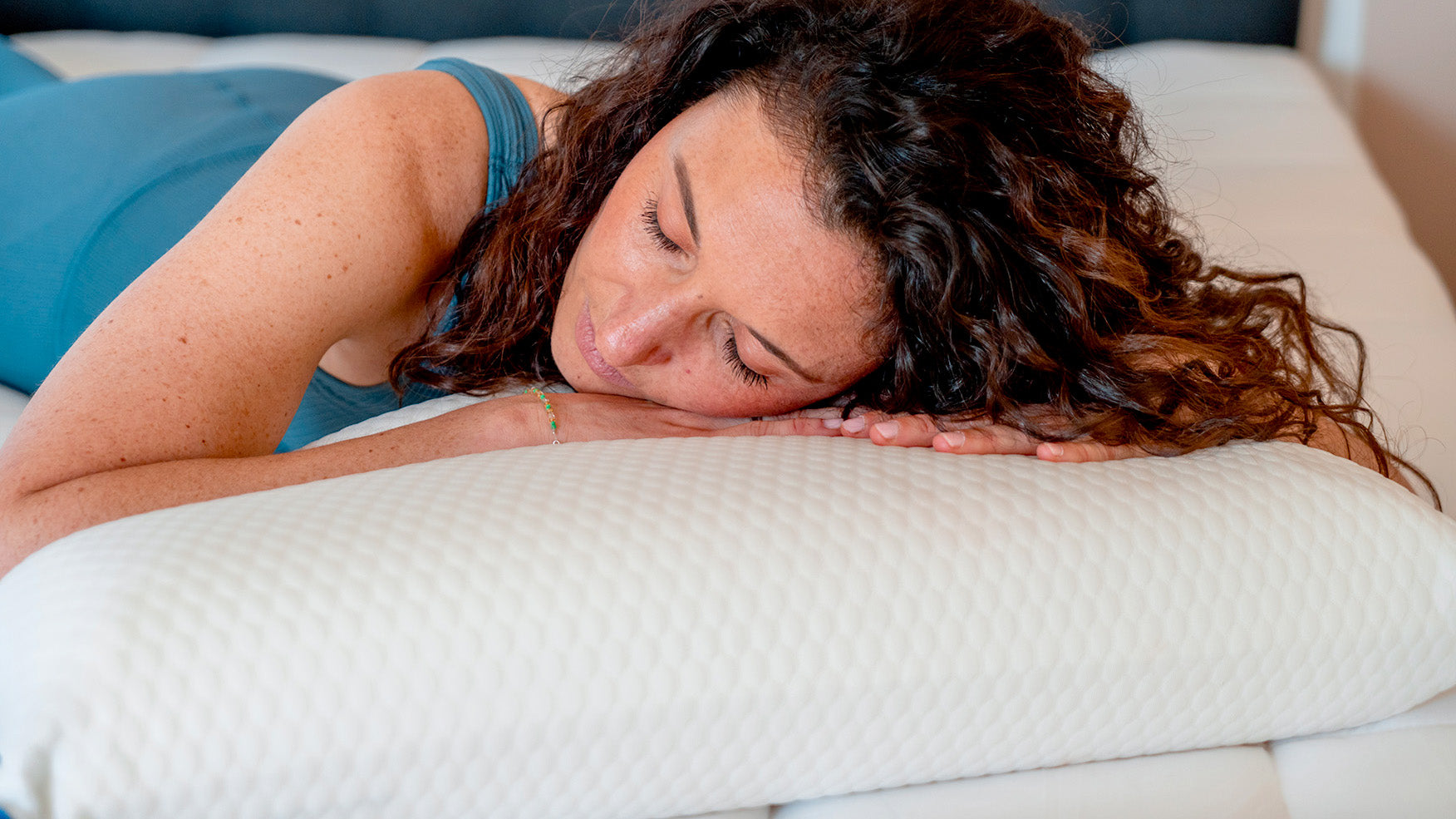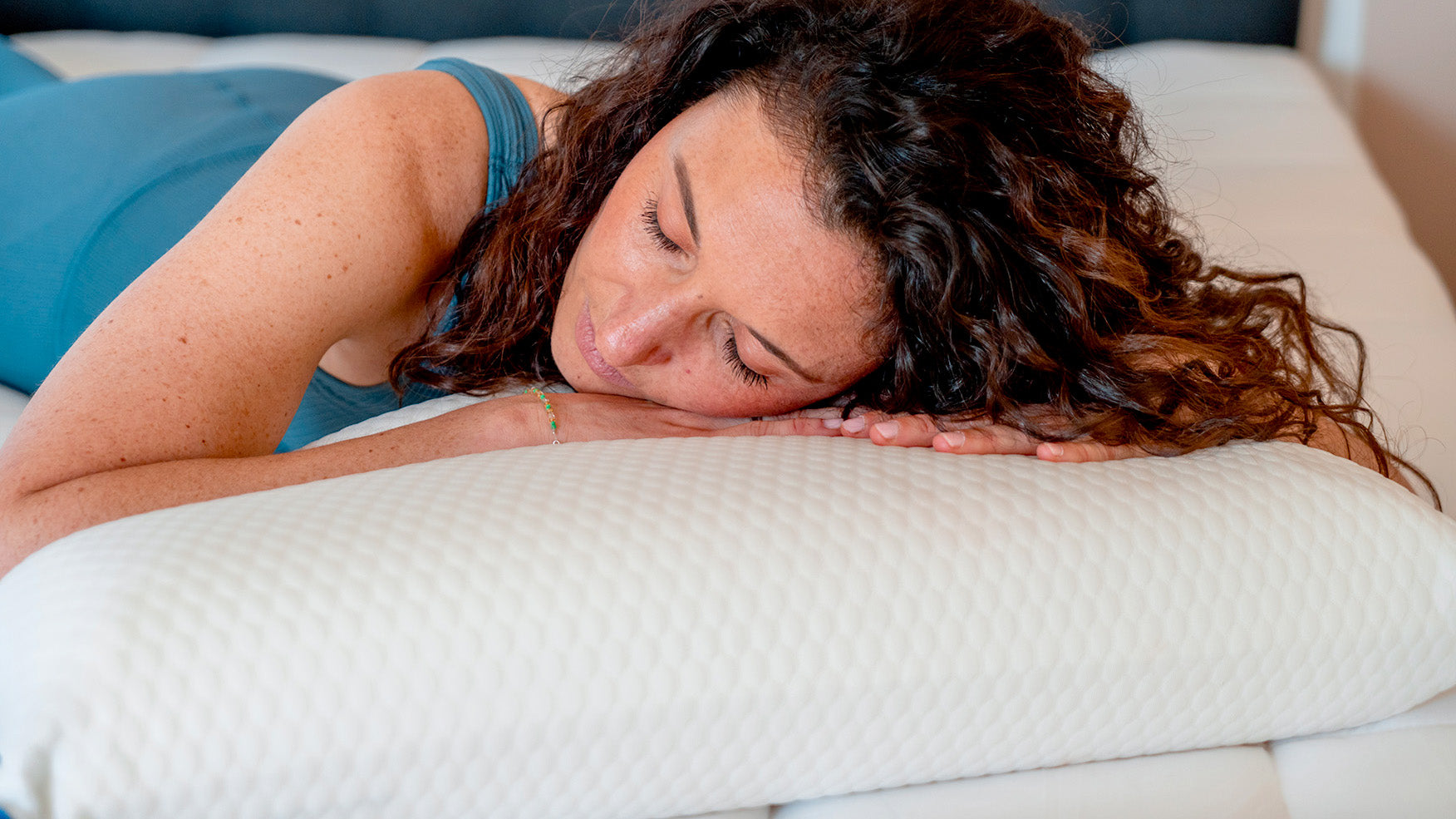 Removable and washable stretch cover
12cm micro-perforated memory foam
With a total thickness of 12cm
Nothing is left to chance
This product is rated 4.8 of 5.0 stars.
It has received 16 reviews.
Hyper satisfaite
Un service client aux petits soins et des produits de qualité!
Top !
Très bon oreiller, peu sembler un peu gros mais à essai il est tres confortable
ne me convient pas
j'ai mal dormi et des douleurs cervicales sont apparues
Jamais déçue !
Cet oreiller est très enveloppant. Juste un nouvel oreiller peut changer le sommeil. J'ai déjà acheté le sur-matelas, l'oreiller microfibre, les housses de matelas et maintenant l'oreiller mémoire de forme et c'est toujours bien. Cette équipe de Bdreams travaille vraiment à nous aider à mieux dormir. Je n'hésiterai pas aller vers eux si j'ai besoin d'autres produits de literie.
Nous faisons tout notre possible pour assurer le meilleur des sommeil à nos dormeurs ! Merci à vous !
Très bien
Je suis très satisfaite de mon achat ! Il est ferme et confortable, convient à mes attentes.
Très bien
Très bien pour l'instant. Très confortable. J'ai mis 4 étoiles parce qu'ayant des gros problèmes de cervicales, j'aurais souhaité qu'il soit un peu plus ferme pour un meilleur maintien et qu'il me faut plusieurs semaines pour tester donc 7 jours ça fait un peu rapide pour donner mon avis.
Merci beaucoup pour votre avis, en espérant que l'oreiller a répondu à vos attentes ! A bientôt !
Matelas et oreiller
Ma mère est très contente avec son nouveau matelas et oreiller de Bdreams. C'est comfortable et son mal de dos a diminué depuis. Elle dors super bien maintenant! Merci à l'équipe Bdreams
Nous sommes ravis pour votre maman !
Oreiller mémoire de forme
Oreiller très agréable , moelleux et confortable .
Nuits très reposantes et plus de douleurs aux cervicales , j en suis ravie .
De plus avec sa housse je l emmène
Partout avec moi en week-end 😉
Nous sommes ravis ! Merci pour votre avis !
Oreiller Bdreams
Très bon produit, douillet, confortable et qui s'adapte parfaitement à notre tête.
Nous vous remercions pour votre avis !
Mais avant, où avais-je la tête ?
Plus de douleurs cervicales. Sans le moindre doute on passe des nuits paisibles.
Vraiment je le recommande.
Nous sommes ravis d'avoir pu soulager vos douleurs avec notre oreiller !