Comparative
Which mattress topper for which need?
Soft, firm or very firm mattress? Not sure which of our mattress toppers to choose to compensate for the lack of comfort in your bed? Use this table to guide your choice!
Comfort
Medium firm and enveloping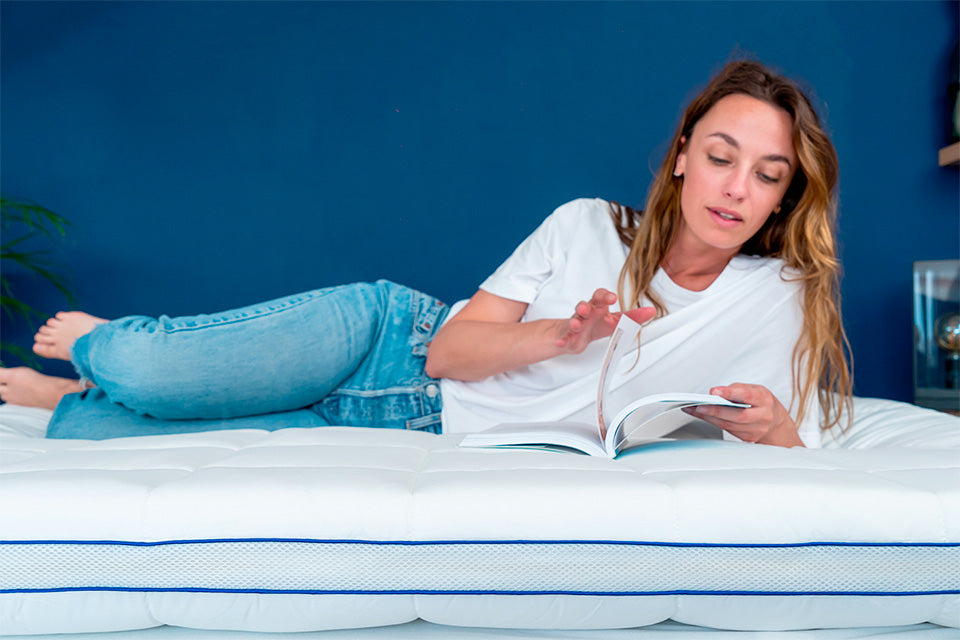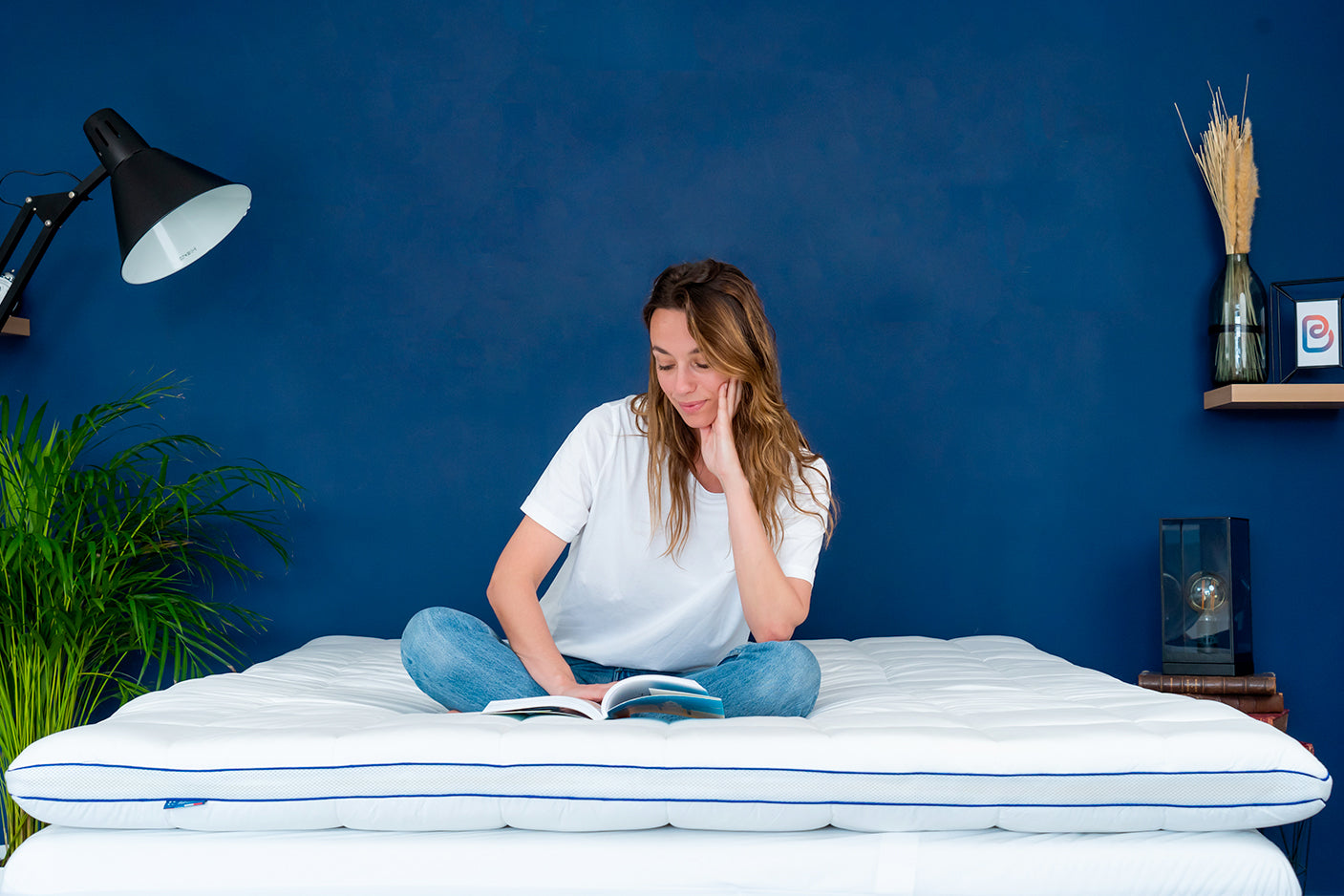 Focus mattress topper
The Soft Bdreams mattress topper
The Soft plush mattress topper helps you get better nights thanks to its ultra soft foam.
The materials that make up this foam mattress topper are carefully selected. It is made of high resilience foam with a density of 35kg/m3. It is lined with polyester wadding up to 300 gr/m² on both sides. Breathability is ensured, among other things, thanks to the 3D fabric sewn to its base.
The mattress topper adapts to single and double beds. For a single bed of basic dimensions, you have the choice between the 90x190 mattress topper or the 90x200 mattress topper (also available in other sizes).
It is ideal if you need comfort even on vacation because it is easily transportable. All you have to do is slip your Soft mattress topper into its bag and it can accompany you everywhere. It is easy to store and takes up little space.
Mattress toppers made in France in our Breton workshop.
What is the benefit of a mattress topper?

The mattress topper is a layer to be placed on the mattress to protect it while providing you with more comfort. It exists in several dimensions, and thicknesses, and in different materials. The mattress topper is compatible with a child's bed on a 90x190 mattress as well as that of an adult couple on a 140x190 mattress . The dimension of the mattress topper must be the same as that of the mattress.

The support it provides delays mattress sagging and wear. If you turn it over regularly, you will prolong its life. An extra layer means more comfort, if your mattress supports your back well, but lacks flexibility, a mattress topper may be the solution for you.

Easier to clean than a mattress , the mattress topper acts as a protective barrier against stains and premature deterioration.
How to choose your mattress topper?

First of all you will have to take into account different criteria:

Filling: people with joint and muscle problems should opt for a memory foam mattress topper.
The dimension: which must be based on the size of the mattress.
Thickness: as a general rule, a thickness of 4cm is the absolute minimum to look for, but you will enjoy real quality between 6 and 8cm.

Rather in search of softness? The Soft model is a French-made foam mattress topper . Its 4cm thick high resilience foam and its 3cm microfiber cover will provide you with exceptional comfort.

The Memory mattress topper, meanwhile, will wrap you in memory foam, still made in France . It brings an enveloping and sustained welcome at the same time.

Our Firm mattress topper is, as its name suggests, perfect for overly soft or aging mattresses. its firmness and its flexibility will give a new youth to your mattress.

The last type of Bdreams mattress topper is the Rolls . This 100% memory foam mattress topper is designed to bring you semi-firm and enveloping comfort, it is the thickest of our mattress toppers with 6cm thick foam. The 140x190 mattress topper and the 160x200 mattress topper also improve the sleeping independence of a 2-seater mattress.
Where are Bdreams mattress toppers made?

All our mattress toppers are directly manufactured, packaged and then shipped from our workshop based in Liffré (35340), near Rennes, in Brittany.
Are the mattress toppers compatible with all mattresses?

Bdreams mattress toppers are compatible with all types of mattresses as well as in all French standard dimensions.

Our mattress toppers have a preference on a mattress with a tonic welcome.

We are available by phone 0760202808 or chat Monday to Friday from 9:00 a.m. to 6:00 p.m.