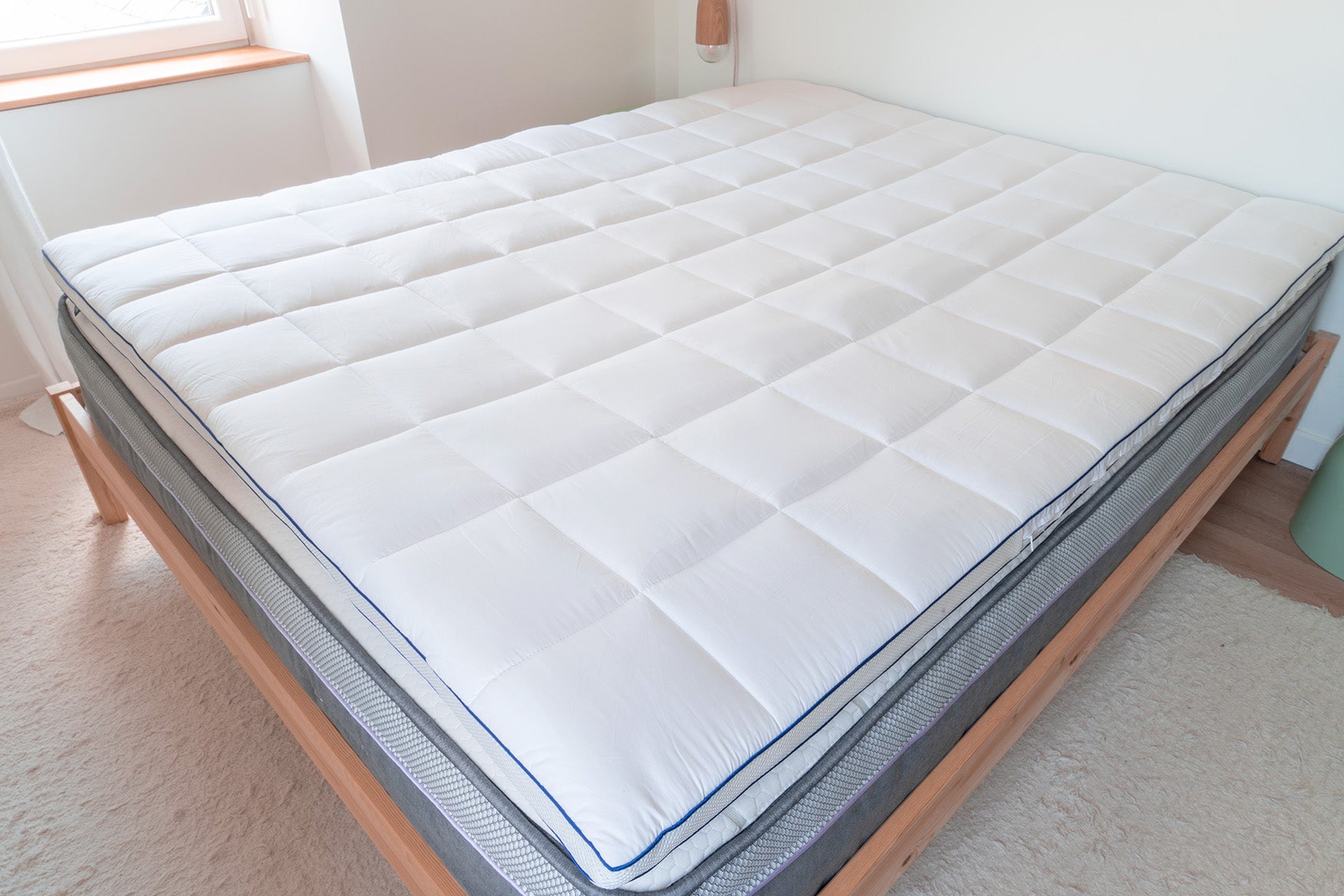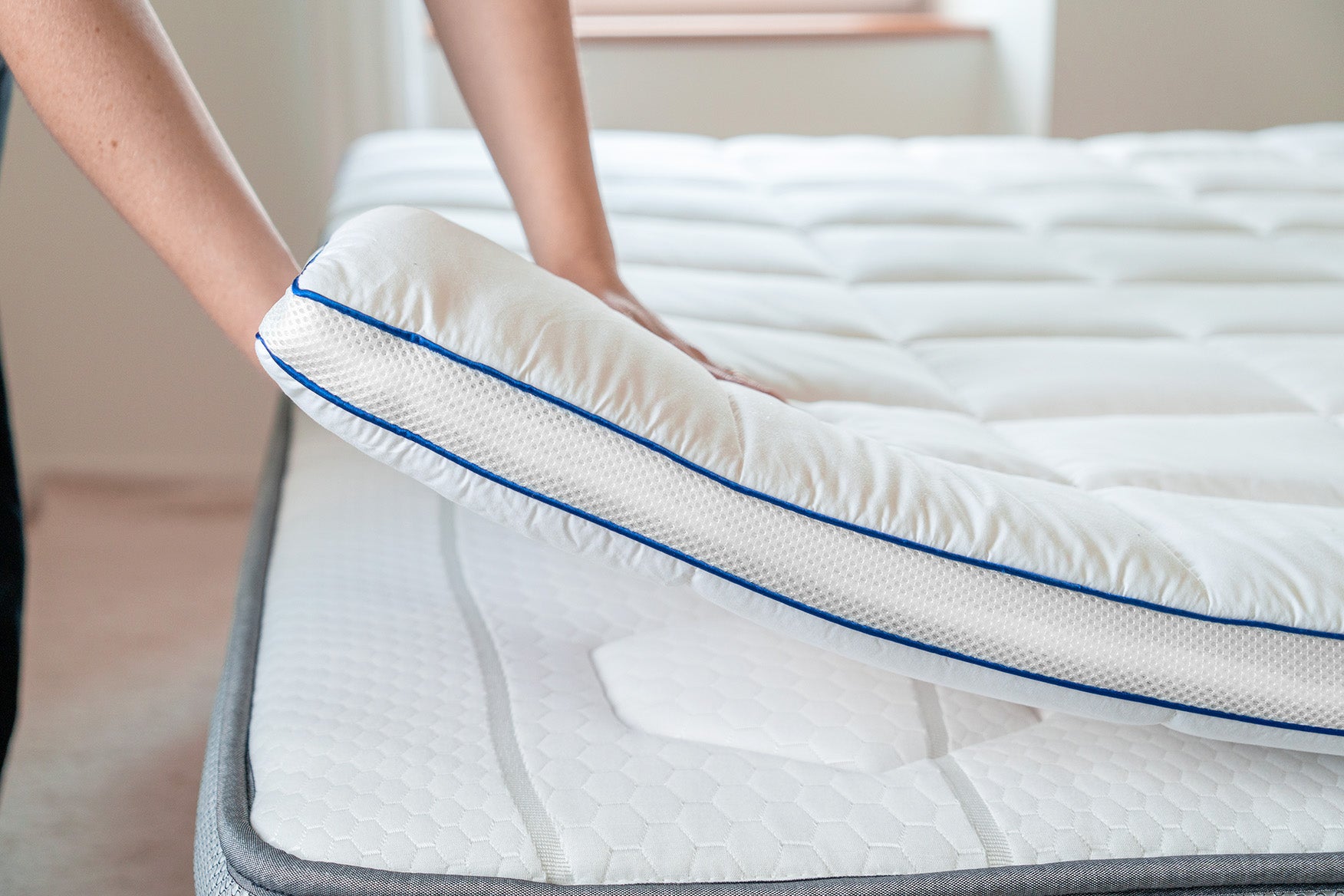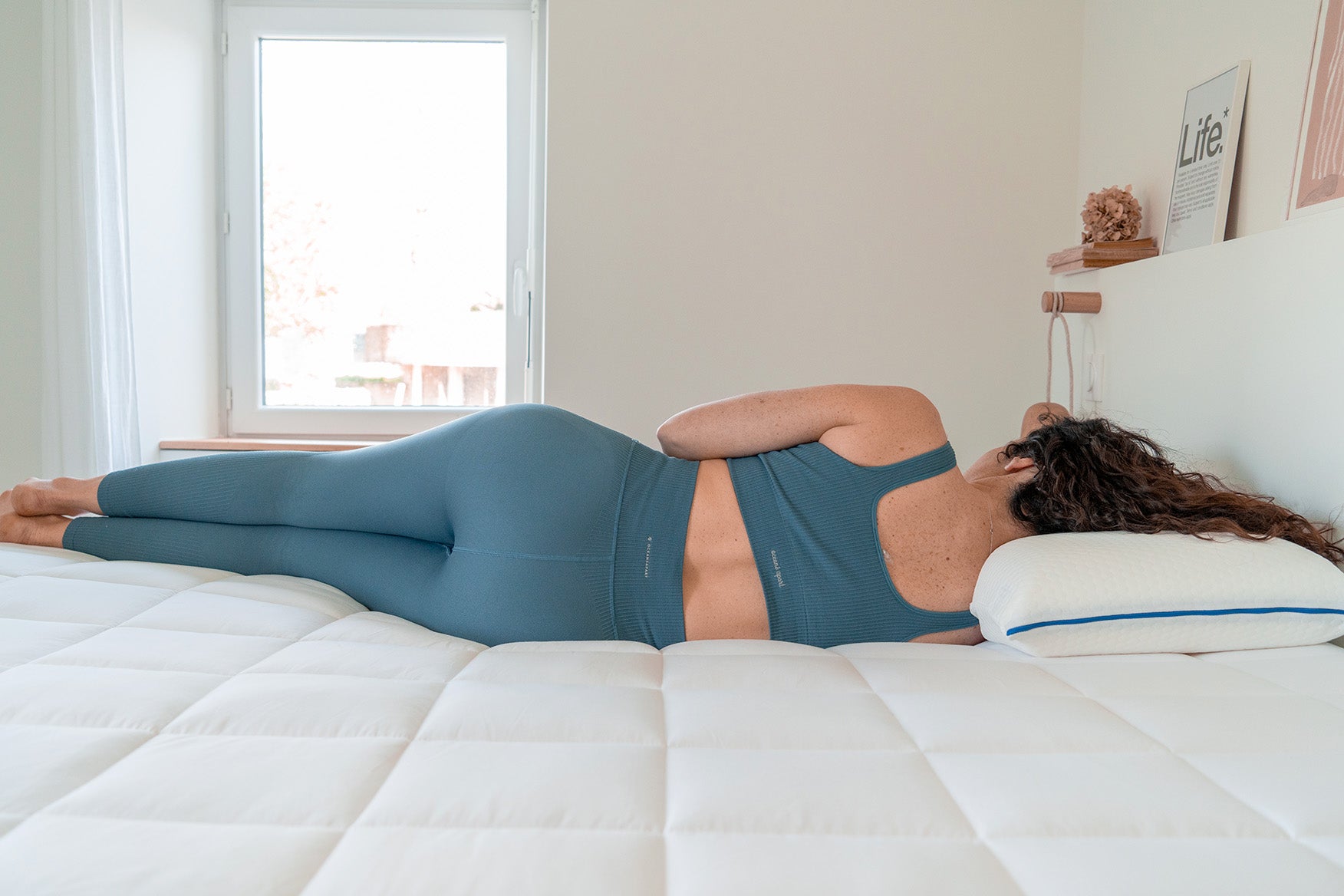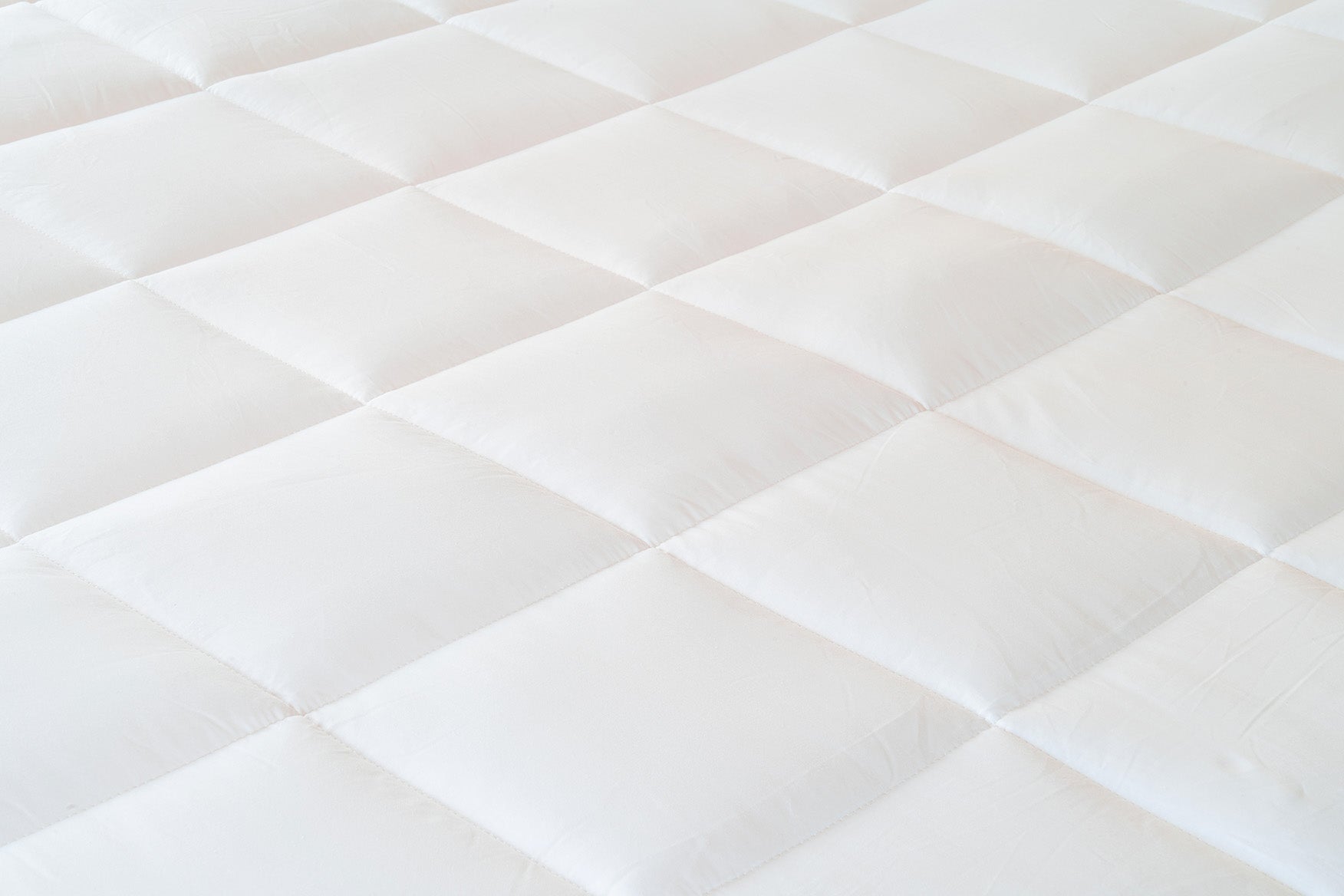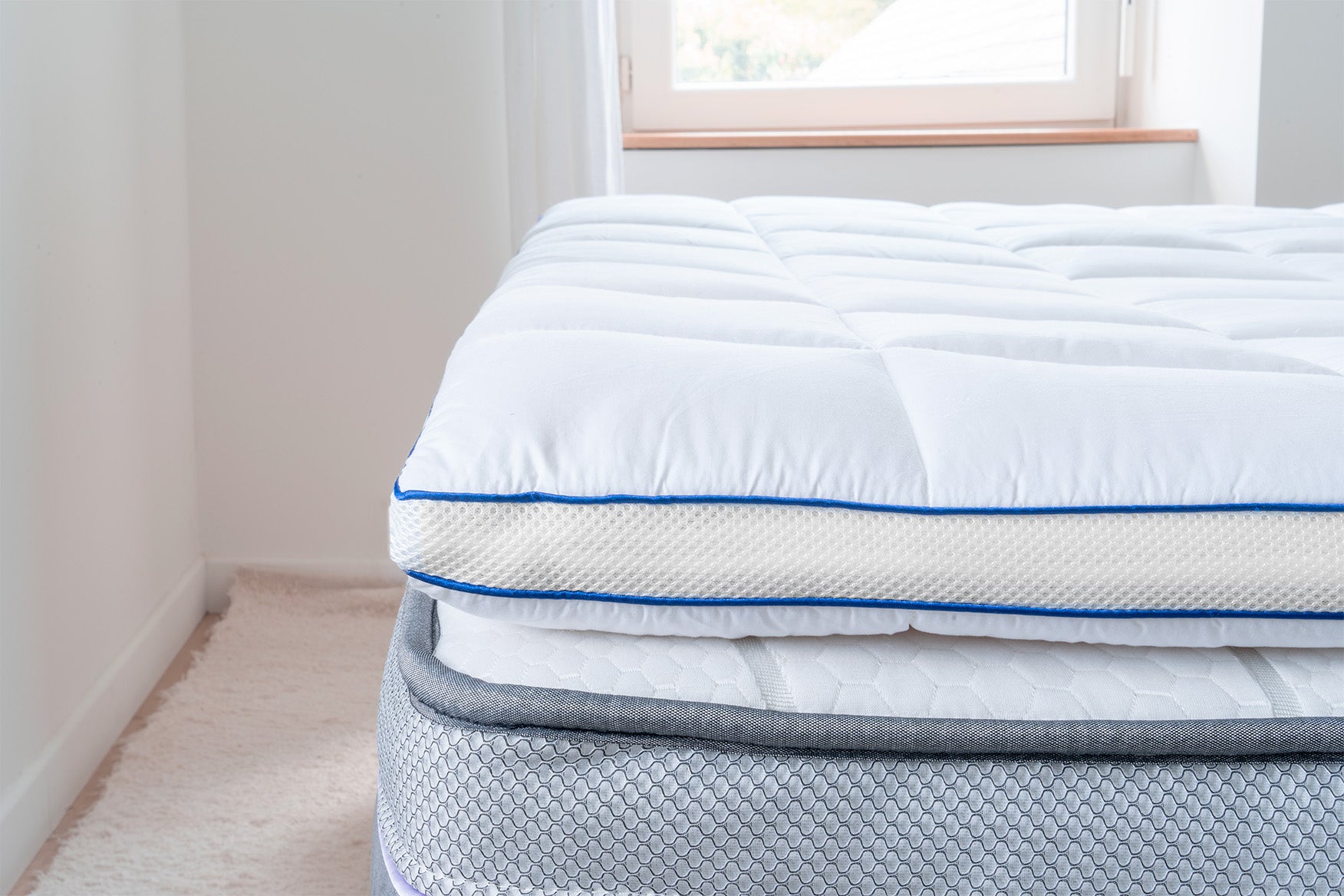 Soft mattress topper
The French-made Soft mattress topper offers the most luxurious comfort.

With a total thickness of 7cm, including 4cm of light and flexible high resilience foam and 3cm of welcoming cover, you will experience a peaceful night's sleep and incomparable softness. Its ultra soft comfort makes this mattress topper ideal for compensating for the accommodation of a firm to very firm mattress and thus enjoying superior quality sleep!

Its ultra soft 100% microfiber cover is easy to remove and machine washable.
An essential bedding accessory to preserve your mattress.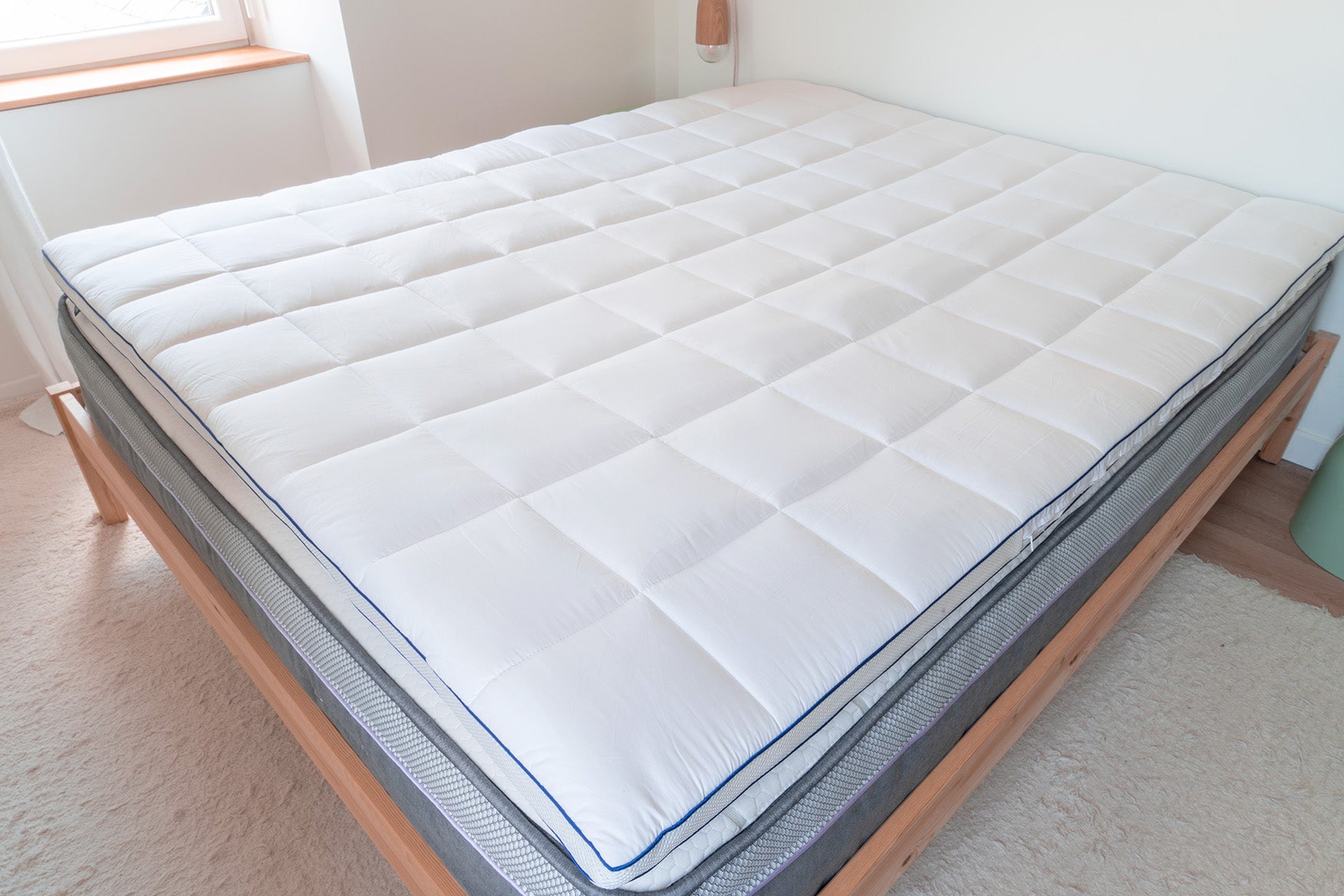 This product is rated 4.8 of 5.0 stars.
It has received 166 reviews.
Surmatelas moelleux Soft
Surmatelas très moelleux, comme ce que je voulais. Expédition super rapide, commande reçue en moins de deux jours. Entièrement satisfaite.
Pas contente
Désolée mais je n'est pas reçu la commande! Apparemment elle n'est même pas pris en charge par Chronopost à cette date, la seule information que j'ai est : «  Colis en cours de préparation chez l'expéditeur mardi 28/11/2023 à 16:05 ».
Aucun message concernant la date de l'expédition par Bdreams non plus.
Merci de vérifier et clarifier la situation.
Nous sommes réellement navrés du problème de stock que nous avons rencontré ces 3 dernières semaines... Heureusement mon collaborateur Gwendal, que vous avez eu par échange téléphonique, m'a informée que la situation est résolue. Vous pouvez désormais profiter de votre surmatelas chaque nuit ! A bientôt !
Très moelleux
Je recommande vivement ce produit. Je viens d'équiper mon deuxième matelas avec ce produit. Je dors tellement mieux avec ce surmatelas, et ce depuis des années. Le lit est vraiment très confortable. Parfait pour les personnes qui ont mal au dos.
j'avais acheté un matelas tonique qui était trop dur et il occasionnait des douleurs dorsales.
j'ai donc acheté le surmatelas et j'en suis très satisfait les douleurs ont disparues au bout de quelques jours.
il est moelleux et compense la dureté du matelas.
Je l'utilise depuis un mois toujours agrable et toujours pas de douleurs...
A acheter si vous avez des problèmes de dos.
Parfait
Ce surmatelas apporte juste ce qu'il faut de moelleux à notre matelas qui est trop dur.
Reçu 48h après la commande.
Nous en sommes ravis, merci pour votre avis !
Colis arrivé dans les temps comme convenu. Produit de qualité.
Je recommande
Merci pour votre avis, belles nuits à vous !
Et nous en sommes ravis !
Je ne peux pas vous répondre !!
Le colis ( le matelas) prétendument livre par Chronopost, ne l'a pas été ! J'ai appelé Chronopost, mais ils sont d'extrêmement mauvaise fois, et ils doivent mener une enquête ! Nous habitons une rue avec 2 maisons, et avons été present toute la journée. Je vous conseille vivement de changer de transporteur. Chronopost n'est pas fiable et ils sont incompetents.
Nous sommes réellement navrés que vous ayez été confronté à ce mauvais service de livraison. Comme évoqué ensemble, nous ne sommes malheureusement pas responsable du travail des livreurs du transporteur Chronopost, néanmoins nous avons fait savoir notre mécontentement à notre contact. Heureusement ce type d'incident est très rare et vous avez pu récupérer votre commande sans encombre et nous en sommes ravis. En espérant vous revoir bientôt.
Pour moi, le surmatelas idéal
Comme bien d'autres, après des matelas de qualité moyenne, je suis passée au haut de gamme : matelas à mémoire de forme à un prix très élevé sur lequel je n'ai pas supporté de dormir, puis matelas à latex trop ferme sur lequel j'ai dû rajouter un sur-matelas. Après avoir testé de très nombreux sur-matelas, la plupart à mémoire de forme, j'ai finalement trouvé un Bdreams soft : enfin un sur-matelas sur lequel je suis bien.
Je viens d'acheter un grand lit ; j'ai opté pour des matelas en mousse très ferme et je n'ai pas hésité une seconde pour le choix du sur-matelas : le Bdreams soft. Je pense ainsi dormir aussi bien qu'à l'hôtel.
Merci beaucoup pour votre avis !
surmatelas Soft
Je m'ettais trompée sur le lieu de livraison de mon surmatelas Soft. Vous avez rectifié mon erreur à la vitesse de l'éclair et j'ai reçu mon colis dans les 48H. Le surmatelas est très confortable et votre service client est au top. Merci.
For further
The Soft mattress topper was designed by our team and designed in our workshop in Liffré (35). It completes our range of French-made mattress toppers, a range made up of mattress toppers that meet the needs and morphologies of each sleeper.
What is the composition of Soft?

The " Soft " mattress topper is composed of a 100% cotton cover with microfiber filling (3cm thick) and a high quality resilient and soft foam core (4cm thick).

A 100% cotton cover with 20x20 square quilting, incorporating cocooning microfibers. 3D space inserts in the feet are sewn there for better breathability, closed by a zip to facilitate the removal and re-covering for washing the envelope.

The 4 cm inner core is a Naturalis® Soft foam with a density of 35 kg/m3, all providing incredible flexibility and resilience. The term Naturalis® is a foam where part of the fossil material is replaced by a natural oil, castor oil, also known as "castor oil".
Which mattress will it be best suited to?

Bdreams® mattress toppers are compatible with all types of mattresses as well as in all French standard dimensions.

Our advice: for the Soft mattress topper , prefer a mattress with firm to very firm comfort.
What are the dimensions and weight?

The Soft mattress topper is 7cm thick, regardless of its dimensions.

All of our mattress toppers come with a carrying case.

Most common sizes:

Other sizes:

The weight indicates mattress topper + packaging.

Some indications for choosing the size of a mattress topper according to the morphology, whether for one or two people:

- A 90x190 mattress topper is suitable for 1 standard person. A taller sleeper can opt for a 90x200 mattress topper with a longer surface.

- A 140x190 mattress topper is suitable for 2 standard people. Sleepers wishing to have more space during their sleep can opt for a 160x200 mattress topper or even a 180x200 mattress topper .
How do I maintain my mattress topper?

Entirely removable, the cotton cover of the ' Soft ' Bdreams® mattress topper is machine washable, delicate cycle at 30°C.

Important: Remove the foam plate well before washing.

Our cotton envelope is lined with microfiber with a non-woven fabric to retain it, so drying must be done in the open air.

We recommend washing once or twice a year.

All of our mattress toppers come with a carrying case.
How many years is it guaranteed?

With the purchase of your Bdreams® mattress topper, you automatically benefit from a 2-year commercial guarantee covering any material or manufacturing defect, such as abnormal deformation of the foam.

This warranty takes effect from the date of delivery.

The products sold are also covered by a commercial guarantee aimed at guaranteeing their conformity and ensuring the reimbursement of the purchase price, the replacement or repair of the goods. It does not cover defects caused by abnormal or faulty use or resulting from a cause unrelated to the intrinsic qualities of the products.

For more information, go to the general conditions of sale.
How does the return go if it does not suit me during the trial?

We suggest that you be able to try out the mattress topper for 14 nights from the date of delivery.

If the mattress topper still does not suit you after 14 days, we offer you the return!

You will be refunded in full within 24/48 hours after receipt of the product in good general condition.

Don't worry about anything and make the most of your mattress topper!

For more information, see the general conditions of sale .
Besoin d'une enveloppe ?
Vous possédez déjà un surmatelas Bdreams, la mousse est intacte mais vous souhaitez remplacer la housse usée ? Désormais nous vous proposons la housse microfibre Bdreams à l'achat.
Faire une demande
Excellent ! Both by the advice and by the speed of dispatch and especially the quality of the mattress topper! No more aches on waking! I will recommend your site and will come back to you for a future purchase!
To taste without moderation! Sweet as wishes! Sweet dreams!
This mattress topper provides additional softness and immediate comfort on the mattress. Delighted with its quality we have just bought a 3rd one for another bed.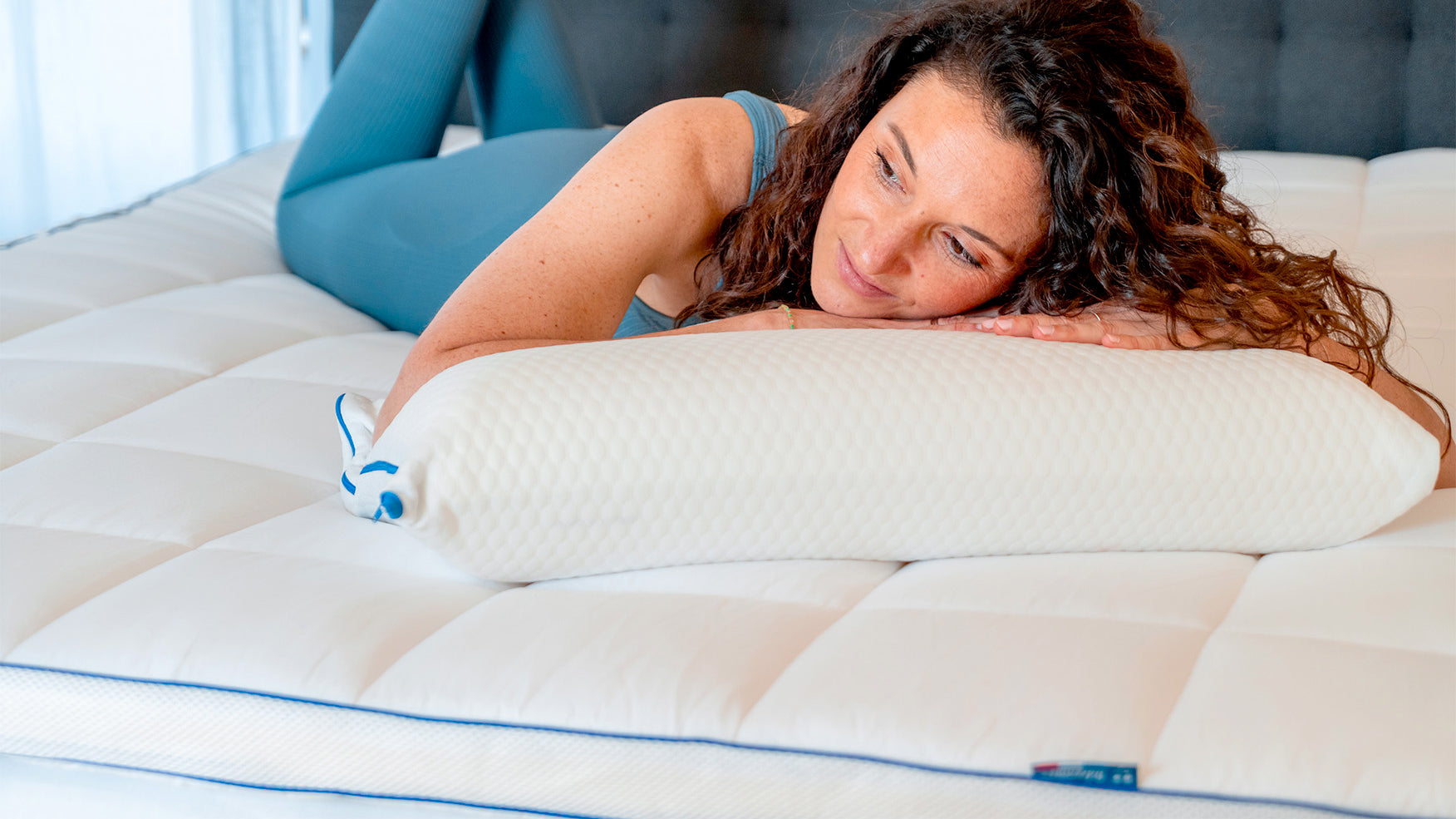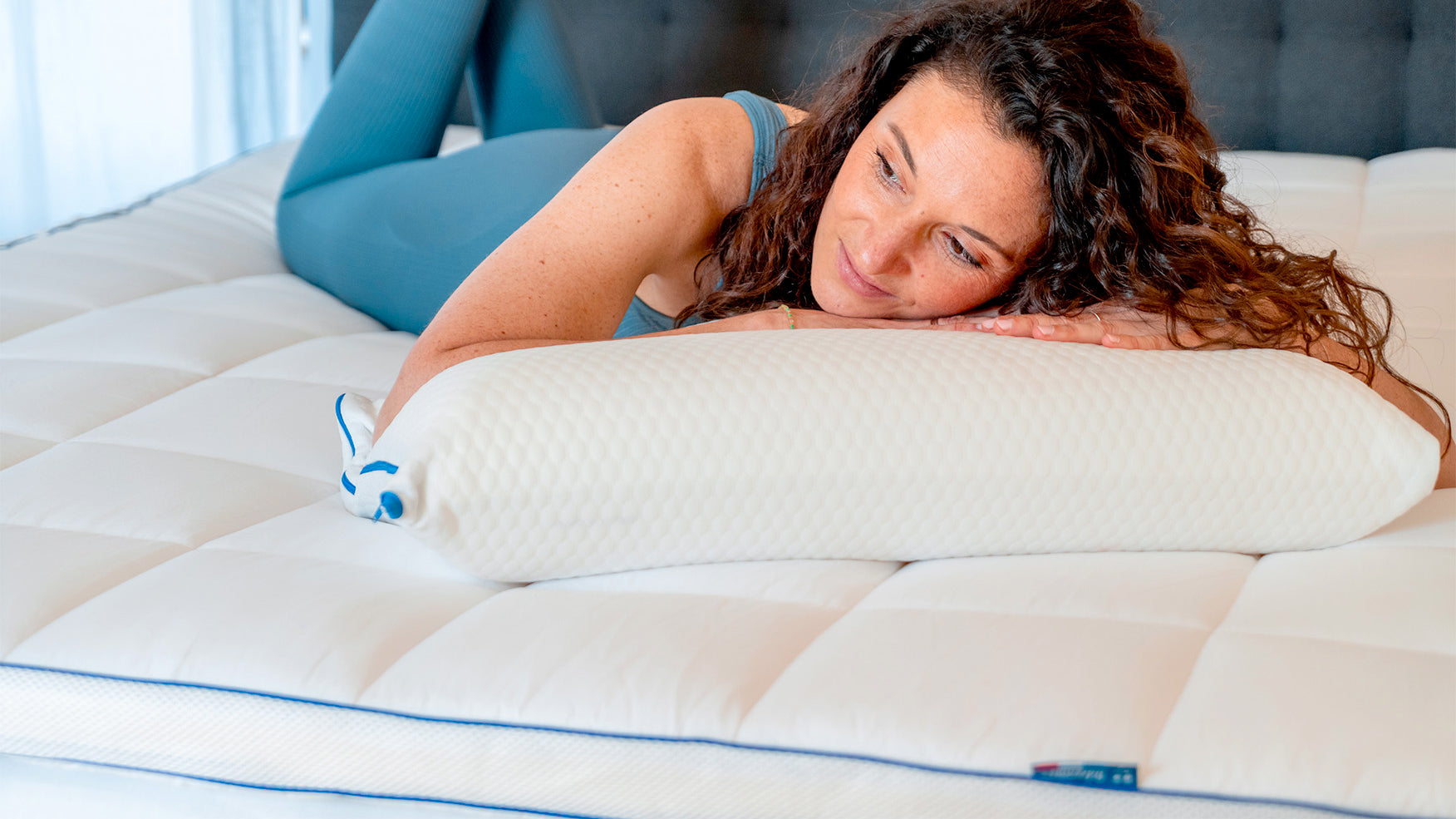 3cm 100% cotton envelope
Envelope stuffed with microfiber for a soft welcome. OEKO-TEX certified without harmful products.
3D fabric
The cover is made up of a 3D fabric which allows continuous ventilation of the foam and a zip which allows full removal of the cover.
4cm high resilience foam
Supple, elastic and ultra soft.
Nothing is left to chance