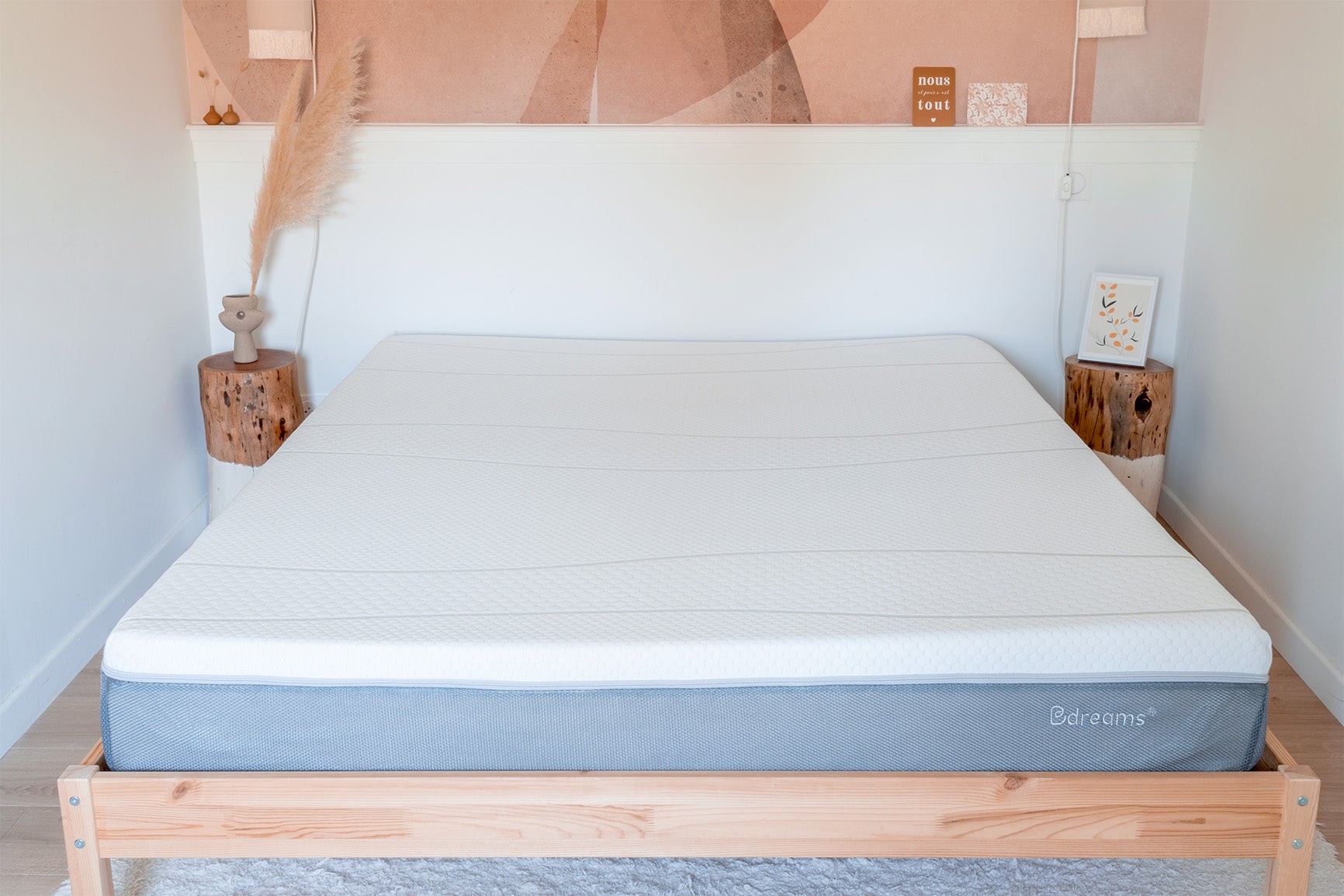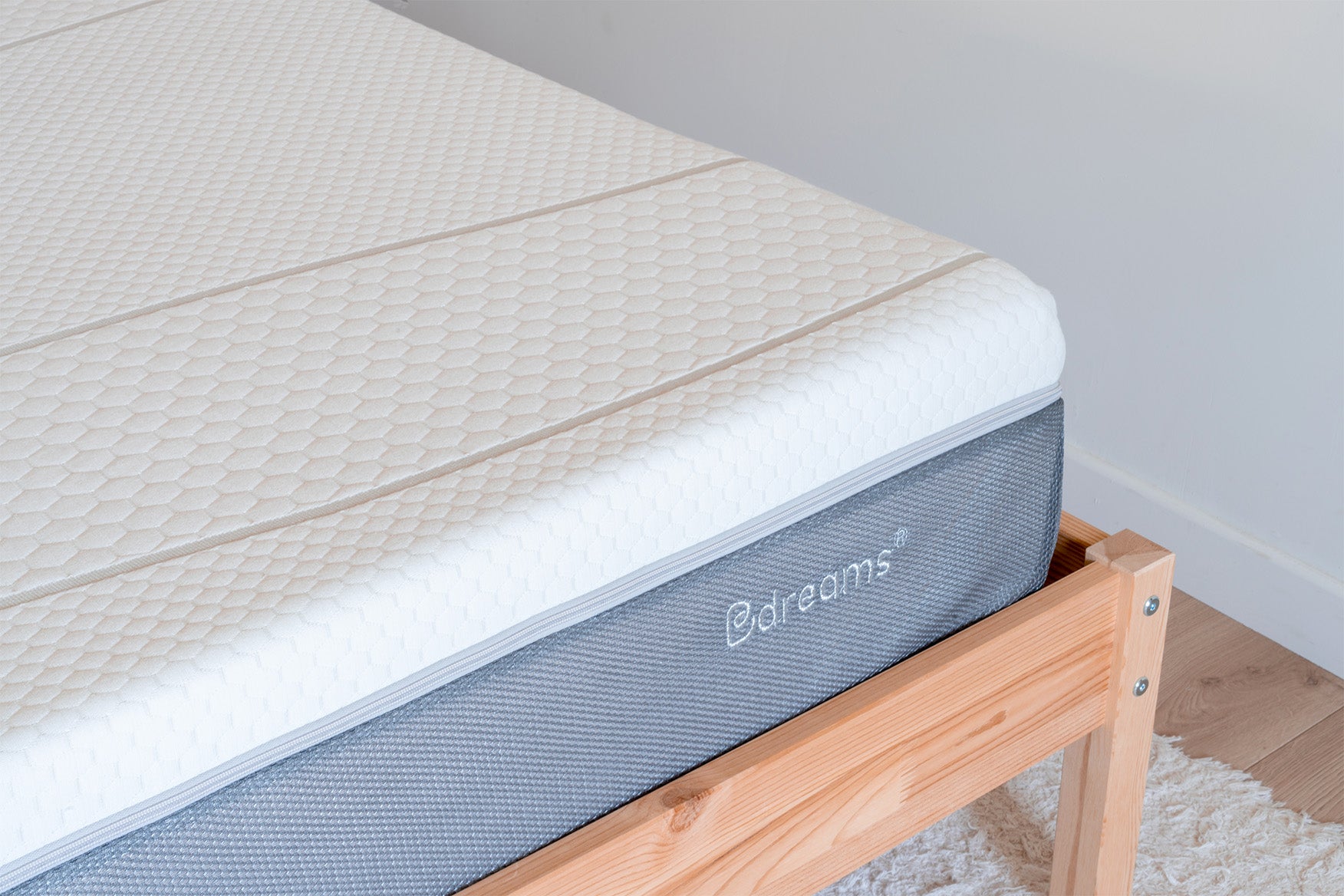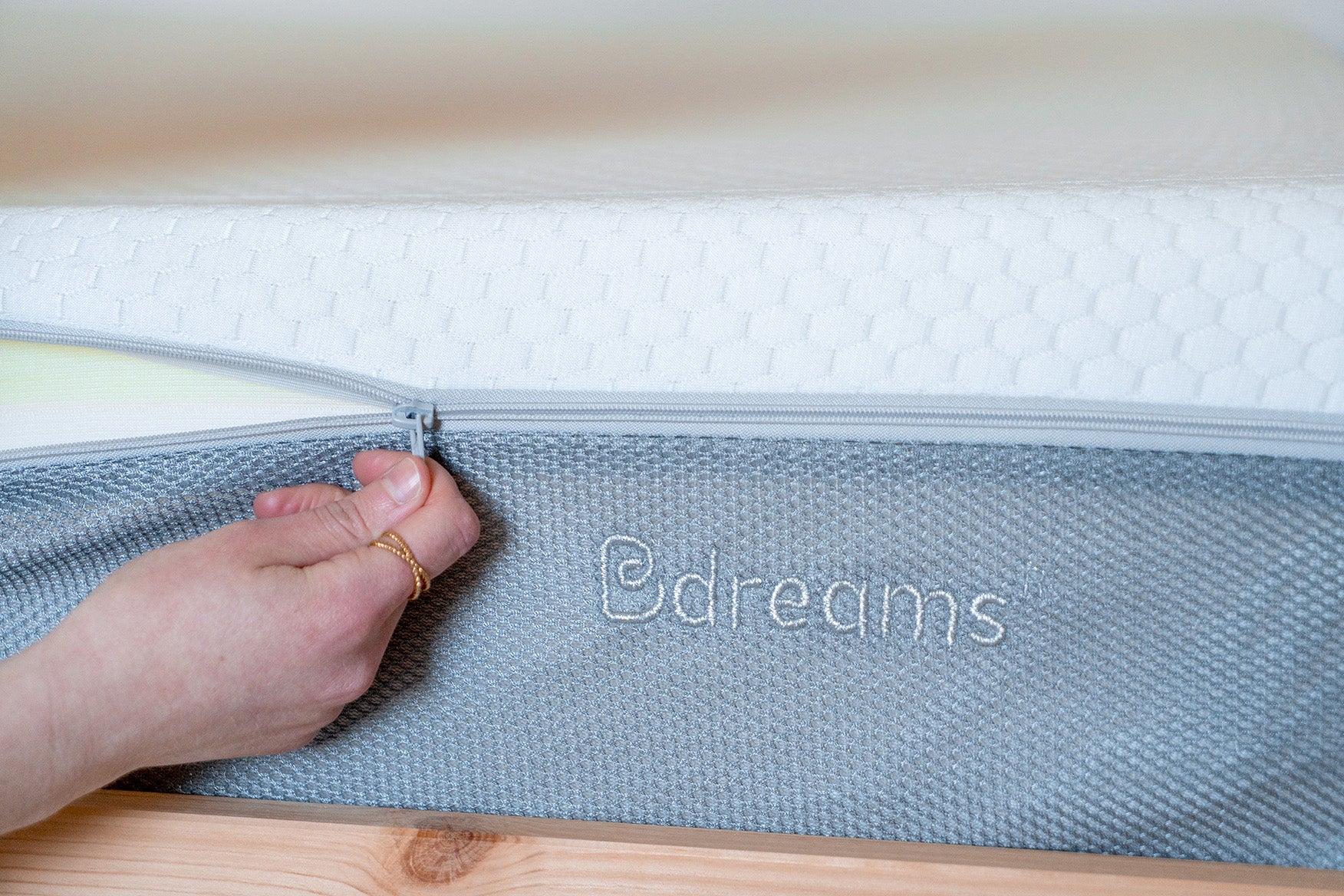 Osmoz memory foam mattress
Enveloping and sustained comfort
The Osmoz memory foam mattress offers ergonomic support for a restful night's sleep.

Its structure in two layers of foam offers an enveloping and breathable layer with shape memory for maximum comfort and a firm high resilience layer that provides support. This mattress adapts to every sleeping position and especially to side sleepers. A total thickness of 22 cm that will meet your need for restful sleep!

With its 360° zip, its cover can be easily removed and washed. The Osmoz memory foam mattress is adaptable to all bed bases.
We particularly recommend this mattress for sleepers with back pain.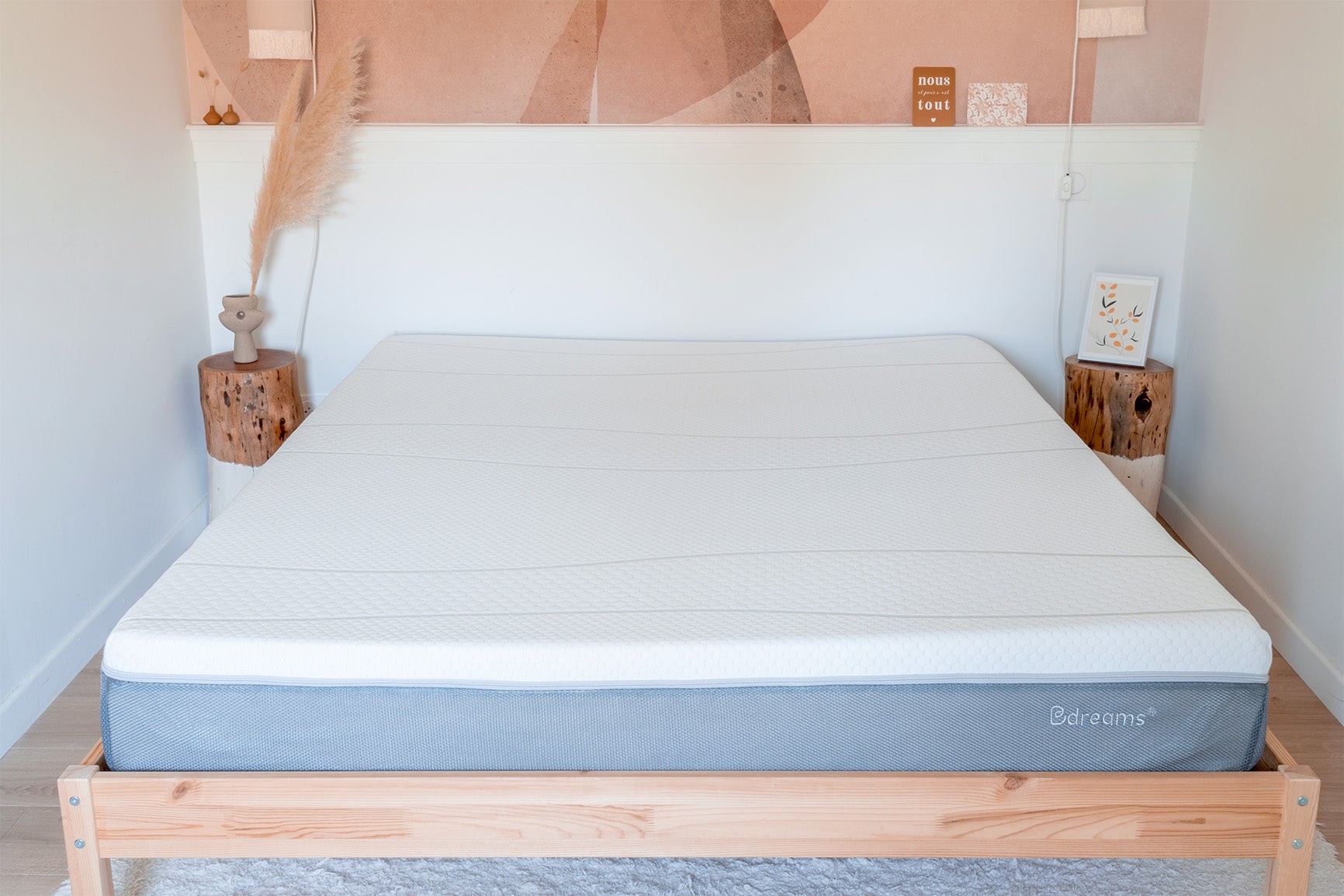 For further
The Osmoz mattress was designed by our team and designed in Spain with our long-standing partner manufacturer. It completes our range of mattresses, a reduced range made up of mattresses that meet the needs and morphologies of each sleeper.
What is the composition of the Osmoz?

The ' Osmoz ' mattress is made up of a stretch fabric envelope and a block of two different high-quality foams, for a total thickness of 22cm.

The mattress cover is made of a white fabric with 85% polyester and 15% elastane. A white zipper for easier removal of the mattress cover. A gray 3D Spacer fabric is present on the lower part of the envelope for better breathability of the foam as well as better grip on the bed base.

The core of the 'Osmoz' mattress consists of two different foams:

On the surface, a 6cm thick Bdreams® flexible shape memory foam, with a density of 50kg/m3, allowing a reception adapted to the morphology of each one and a better distribution of the pressure points on the heaviest parts of the body: hips and shoulders. It also greatly improves your sleeping independence.

In the lower part of the mattress, 16cm of High Resilience polyurethane foam with an ideal density of 35kg/m3, thus providing tonic and progressive support for the spine, whatever the weight of the sleeper.
Which bed base does it fit?

The box spring is an important element for your mattress.

Its primary purpose is to ventilate and maintain your mattress. Ventilation is essential for better breathability of your bedding so it preserves your mattress. A box spring is an important element to maintain your bedding and will allow a better life of your mattress.

There are different types of box springs:

The slatted frame (the least expensive) metal frame with wooden slats.
The box spring (the most popular) in wood (beech or fir) more solid with thick slats. Covered with a fabric of the customer's choice, it also incorporates a gripping surface for the mattress and a non-woven fabric (bonded fibres) so that dust cannot enter the bed base.
The spring bed base and the electric bed base, both specific in their uses.

The lifespan of a box spring is on average 10 years, so it is important to check its condition when buying a new mattress.

Thanks to their thickness, Bdreams® mattresses naturally benefit from support, so they adapt to all types of bed bases. (Prefer the box spring).
What are the dimensions and weight?

The Osmoz mattress is 22cm thick, regardless of its dimensions.

Most common sizes:

mattress 140x190 = 26.5 kg
mattress 160x200 = 33.3 kg

Other sizes:

mattress 80x200 = 16.4 kg
mattress 90x190 = 17.7 kg
mattress 90x200 = 18.9 kg
mattress 140x200 = 27.8 kg
mattress 180x200 = 36.7 kg

The weight indicates mattress + packaging.

Some indications for choosing the size of a mattress according to the morphology, whether for one or two people:

- A 90x190 mattress is suitable for 1 standard person. A taller sleeper can opt for a 90x200 mattress with a longer surface.

- A 140x190 mattress is suitable for 2 standard people. Sleepers wishing to have more space during their sleep can opt for a 160x200 mattress or even a 180x200 mattress .
How do I maintain my mattress?

Entirely removable, the stretch fabric envelope of the " Osmoz " mattress is machine washable, delicate cycle at 30°C.

Important: remove the foam block before washing.

Our stretch fabric shell has a percentage of spandex, so air drying should be done. Forget the dryer.

We recommend washing the cover once or twice a year.
How many years is it guaranteed?

With the purchase of your Bdreams® mattress , you automatically benefit from a 10-year commercial guarantee covering any material or manufacturing defect, such as abnormal deformation of the foam.

This warranty takes effect from the date of delivery.

The products sold are also covered by a commercial guarantee aimed at guaranteeing their conformity and ensuring the reimbursement of the purchase price, the replacement or repair of the goods. It does not cover defects caused by abnormal or faulty use or resulting from a cause unrelated to the intrinsic qualities of the products.

For more information, go to the general conditions of sale .
How does the return go if it does not suit me during the trial?

We offer you the opportunity to try the mattress for 100 nights from the date of delivery. If the mattress still does not suit you after 100 days, we offer you the return!

You will be refunded in full within 24/48 hours after receipt of the mattress in good condition.

Don't worry about anything and make the most of your mattress !

For more information, visit the FAQ page .
After purchasing our 160x200 Osmoz mattress, we fitted our son's bed with the same 90x190 mattress. Super product of very good quality, withdrawal directly at the deposit with a very nice team. I recommend Bdreams 200%.
EXCELLENT ! Fast and neat delivery - product compliant and corresponding to expectations - congratulations!
Very fast delivery of our "OSMOZ" mattress and 2 microfiber pillows. the mattress re-inflates upon unpacking, the comfort is at the top, the softness of the mattress is pure happiness. I recommend it.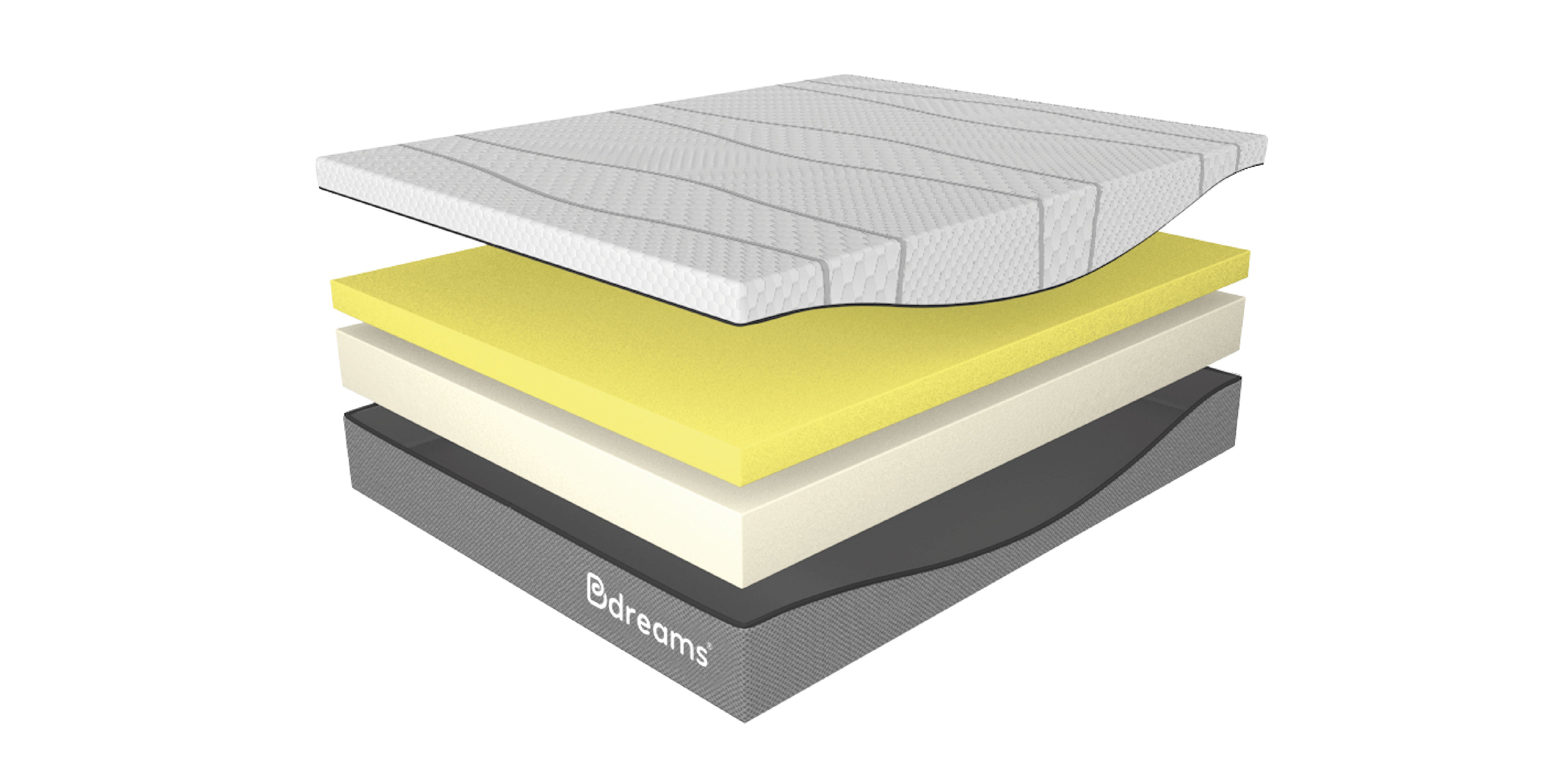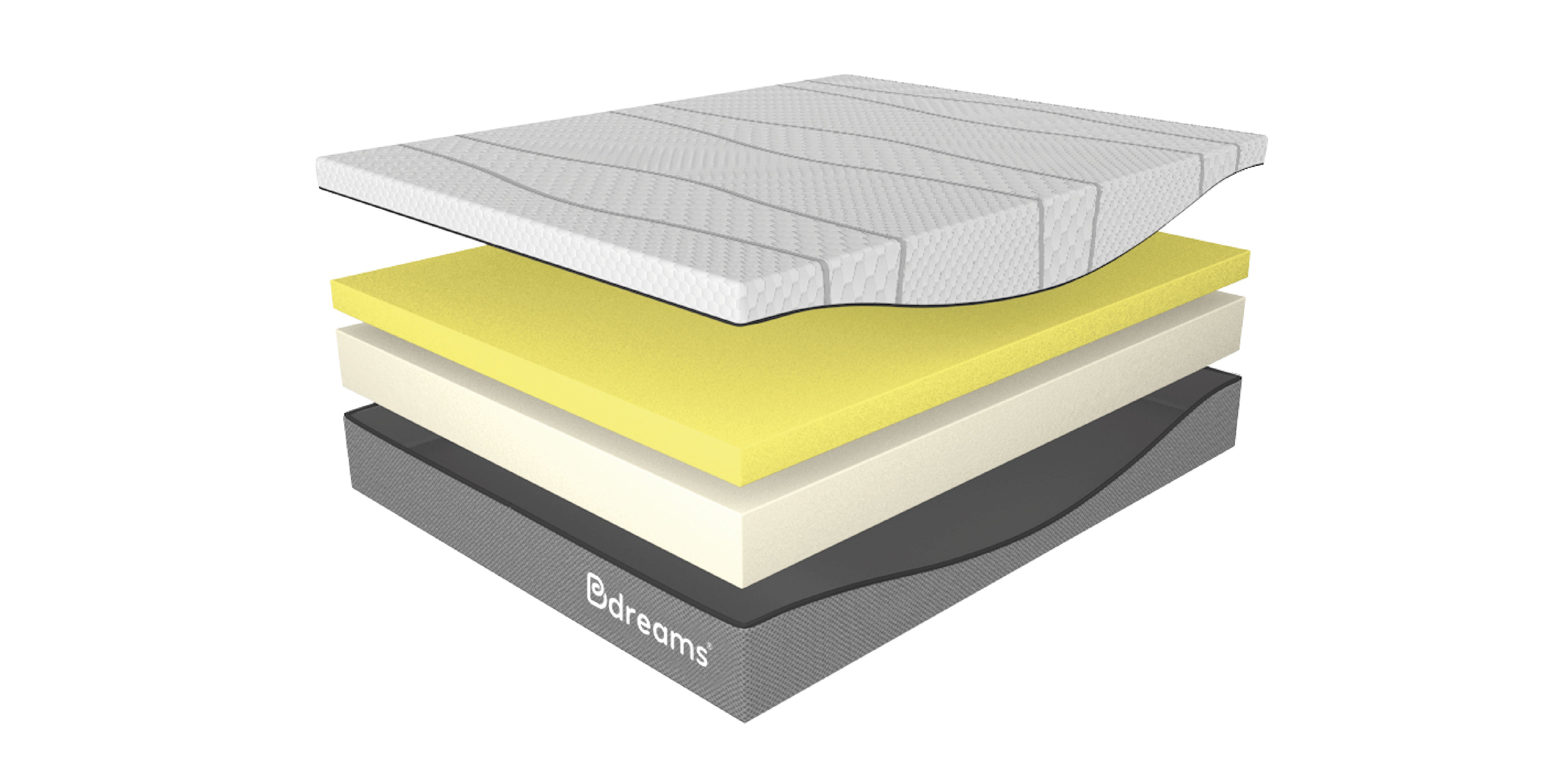 Zipped cover and 3D fabric
Allows better breathability of the foam as well as better grip on the bed base
Elastic stretch fabric
Ideal for tracking body movements
16cm high resilience polyurethane foam
Soft support block with ideal support for the spine
6cm Memory Foam
Reduces pain on hip/shoulder pressure points and envelops the body
Nothing is left to chance
This product is rated 4.8 of 5.0 stars.
It has received 51 reviews.
Excellent
Tout d'abord un grand merci pour l'accueil téléphonique et la gentillesse de la personne qui donne de bon conseils.
Matelas Osmoz super confortable et moelleux j'en suis ravie .
Je recommande ce produit
Merci à vous pour ce bel avis, passez de bonnes nuits !
Parfait
Après l'achat de notre matelas Osmoz 160x200, nous équipons le lit de notre fils du même matelas en 90x190.
Super produit de très bonne qualité
Retrait durectement au dépôt auprès d'une équipe très sympa.
Je recommande Bdreams à 200%
Et nous sommes 200% contents !!
EXCELLENT
Livraison rapide et soignée - produit conforme et correspondant aux attentes - bravo !
Au top, nous sommes ravis !
excellent
livraison très rapide de notre matelas "OSMOZ" ainsi que 2 oreillers microfibre.
le matelas se regonfle au déballage, le confort est au top, la douceur du matelas est un pure bonheur.
je vous le recommande
En espérant qu'il vous convienne toujours autant, merci à vous !
Matelas Osmoz
Pas du tout déçu de notre nouveau matelas, cela fait 1 semaine que nous l'avons et sommes ravis de la qualité. Très bon soutien avec un accueil moelleux , nous avons l'impression de dormir sur un nuage!! Un réel bonheur pour mon dos... Je recommande 100%
Toute l'équipe Bdreams vous remercie pour votre message.
Nous nous réjouissons de savoir que votre expérience avec Bdreams fut bonne en tout point. Maintenant il ne nous reste plus qu'à vous souhaiter de belles nuits
Merci
Matelas Osmoz
Nos sommes plus que ravis du nouveau matelas Osmoz que nous avons commandé à Bdreams.
Génial comme sensation
La mémoire de forme est top! Matelas de qualité! ça c'est vu directement alors du déballage! Il reprend sa forme très rapidement et dès la première nuit nous avons senti une différence de sommeil! Je recommande à 100%
Bon matelas
Livraison rapide! une légère odeur lors du déballage du matelas, mais le lendemain tout c'est bien passé! plus d'odeur! Nous dormons très bien, accueil assez moelleux et un soutien ferme donc super!
Super matelas!
Très bon produit! Le matelas tient toutes ses promesses! Reçu rapidement! facile à déballer en plus! Le fabricant nous a contacté savoir si on avait bien reçu le matelas en temps et en heure! C'est rare de nos jours! Et une très belle qualité de produit!
Bon matelas
La mémoire de forme est super agréable ! Nous y sommes très bien. Une sensation de moelleux et de fermeté en même temps; nous recommandons